We paused our classroom in person training at the beginning of the year due to the COVID-19 pandemic, for the health and safety of our customers and to comply with legislation. We will continue to closely monitor the UK Government Advice for the safe delivery of classroom and on-site training courses.
In the meantime, we are working to bring some of our training courses to an online environment delivering both live and on-demand learning experiences.
We recognise that everyone is still working out what the 'new normal' is and it can be difficult to find the time or capacity to focus on learning and continuing professional development, which is why we are also looking at delivering flexible courses to you giving you the space to learn at your own pace, and convenience.
We're delighted to announce that one of the first online courses we will be launching is 'Foundations of IoT security' in association with the IoT Security Foundation. Attendees taking this course will:
Be able to secure a connected IoT product from scratch
Be able to discuss the main threats and attacks on IoT products and services
Know how to research and assess IoT threats and risks as they arise
Be able to implement a security reporting scheme in their organisation
Be able to work effectively with security researchers on reported IoT security issues and concerns
Have the knowledge to be able to develop a security patching strategy and product update life-cycle
Have a good working understanding of the best practices laid down by the IoT Security Foundation
IoT security recommendations and standards continue to move forward at pace and we have been monitoring and mapping the global direction. Copper Horse's CEO David Rogers, is at the forefront and has recently contributed to the UK Government's proposals for regulating the cyber security of smart products
In the pipeline is a new course designed to help executives understand the challenges and business opportunities of IoT security. From understanding risks, creating a strategy – thinking about security from the ground up and ensuring the product or service is secure by design and cyber resilient. How this translates into and transforms business opportunities, maintaining the longevity of products and services.
Copper Horse are Global leaders in IoT Security design and implementation, if there is an area or product you would like us to help with, we also offer bespoke training and consultancy.
---
Or if you have any questions in the meantime or would like to be kept up to date with training course dates and news or discuss options for bespoke training contact us through the form below.
---
About our Trainers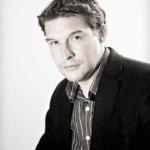 David Rogers, CEO, Copper Horse
David is a mobile phone and IoT security expert who runs Copper Horse Ltd, a software and security company based in Windsor, UK. His company is currently working on Internet of Things (IoT) security, 'Secure and Resilient by Design' mobile network transformation as well as future automotive cyber security.
David chairs the Fraud and Security Group at the GSMA and sits on the Executive Board of the Internet of Things Security Foundation.
He has worked in the mobile industry for over twenty years in security and engineering roles. Prior to this he worked in the semiconductor industry. Most recently he authored the UK's 'Code of Practice for Consumer IoT Security', in collaboration with UK government and industry colleagues.
David holds an MSc in Software Engineering from the University of Oxford and a HND in Mechatronics from the University of Teesside. He lectured in Mobile Systems Security at the University of Oxford from 2012-2019 and served as a Visiting Professor in Cyber Security and Digital Forensics at York St John University.
He was awarded an MBE for services to Cyber Security in the Queen's Birthday Honours 2019.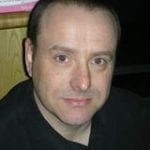 Mark Neve
Technical Lead at Copper Horse, Mark has extensive software experience from embedded development for IoT through to commercial software and test automation for millions of mobile phones. He has been involved in research projects for automotive, IoT, security and smart cities.
Mark has over 15 years' experience working in the mobile manufacturing environment for Vertu and Panasonic Mobile. Mark has delivered practical hacking training on behalf of the IoT Security foundation and also to students at the University of Oxford and York St John University and has contributed to several white papers on Automotive and IoT security.